Main Content
Mark Cohen,
the top mortgage broker in the U.S. according to the Scotsman Guide, has received hundreds of 5-star reviews from clients who have personally worked with him and his
team
. Also, Mark Cohen frequently works with best-in-class agents from some of the most reputable real estate brokerages in the United States. Top agents trust that their clients are in expert hands with Mark and his team.
We have compiled a selection of over 80 unbiased reviews
, including testimonials posted to YELP, and
sorted them by topic
to ensure new and potential clients have the opportunity to learn more about our exceptional service. More significant than the great reviews is that
over 76% of our business is generated from referrals and repeat customers
. Our success lies in our deep commitment to helping each client meet their goals, whether purchasing a primary or secondary residence, investment property, commercial building, or refinance.
Select a tab to sort reviews by topic:
All

Challenging
Loans
First-Time
Buyers
Quick
Turnaround
Real Estate
Professionals

Refinance

Yelp


"Thank you so much Cohen Financial Group for helping us with the process of purchasing our first home! We could not have done this without you Mark, and we are endlessly grateful for your hard work, expertise, and the efficiency of every member on your team. You are definitely a one-of-a-kind broker who makes the impossible possible, as you did, to get us approved for a loan and put a huge smile on our faces. People like you are hard to find these days. Not only your are amazing at what you do, but you do it with class and kindness. Hopefully we will meet again in the future for more business, and if any of our friends or family are ever in need of an excellent broker, we will be sure to send them your way. Thank you again Mark Cohen & Cohen Financial Group!"


"Mark and his team were awesome to work with through our loan process. They diligently, creatively, and quickly worked on our application, communicating with us throughout on a very professional level. They advised us on every step and made the necessary deadlines. We highly recommend Mark and expect to do more business together in the future."


"Mark Cohen did an excellent job. He was attentive, aways available and fast! His team were incredible and everything went off quickly, on time without a hitch. He also got us the interest rate promised!"


"I worked with Mark and Lora- what an amazing experience! My previous mortgage was through BOA and it was a painful experience (same efficiency as the DMV). However, Mark and Lora were extremely efficient to a point that it only took several days! I couldn't believe it. In some places, getting pre-approval can take longer :) Very responsive to all questions and very patient, explaining things in a simple way"


"Mark and his team are amazing at what they do. We were always in good hands and well advised. We purchased a home and escrow went smooth. Look forward to working with them again. I would for sure send any of my friends or family to Cohen Financial Group!"


"Sasan was wonderful every step of the way! He made this sometimes daunting process feel effortless. Every question we had, he answered in a timely manner and always had multiple choices for us. We can't wait to work with Sasan again! No one compares. We appreciate the extreme care and we LOVE our new house!"


"You helped myself, wife, and kids stay in this house we love. Without your help we wouldn't have been able to, so again thank you. "


"We LOVED working with Mark and his team. It made our home buying process so lovely. I highly recommend working with him. They were helpful during nonbusiness hours, over weekends and even on holidays. I very much so trust them and you should too!"


"Mark and his team made our loan experience for buying our first home seamless and stress free. Aside from providing us with a great rate, Mark and his team made sure we were taken care of every step of the way. They were all quick with responses and patient with the numerous questions I had. I can't thank you all enough!"


"Wanted to thanks Mark Cohen and his team for their professionalism, flexibility, and more generally their customer approach. I had different experiences in L.A. in past years and I was desperate to find the right company ! One sure thing… Mark knows how to close deals and is definitely the best in town. I highly recommend Cohen Financial Group!"


"Mark and his team have helped my husband and I on three loans, most recently this month as we purchased our "forever" home for our family! I cannot say enough good things about Mark/Cohen Financial. They follow through and do what they say they'll do. Direct and clear communication. Extremely easy to work with and, importantly, make sure you close on your loan. We've been through the experience of having big banks strong us along promising to get it done (after requesting a nauseating amount of information) just to fall through or significantly change terms at the finish line (exactly what happened to us recently). Mark picks up the pieces and moves quickly to save deals and put together a very fair and competitive package at the same time. I'd absolutely recommend Mark to anyone looking to secure financing on a property and know you're getting the best of the best in the business!!"


" Cohen Financial Group is simply fantastic.  I was literally in danger of losing my dream home when Mark Cohen and his team jumped in to save the day. They were very professional, super responsive, and knowledgeable about all aspects of the loan approval process.  I cannot speak highly enough of this team.  Thanks to their streamlined process, expertise, and compassion they made sure I was approved in a timely manner.  I would use them again in a heartbeat. "


" Mark and Cohen Financial saved us after we were declined for a mortgage from a national lender. Mark was strongly recommended to me by a friend after I had already committed to the national lender.  Mark nonetheless took my call, despite the fact I was simply seeking assurance I was going to approved. He asked a number of quick and pointed questions, had me upload some data, and within a matter of 15 minutes he determined I was probably going to be declined despite the lender telling me otherwise.  He told me that he hoped he was wrong, but that his knowledge of the lender gave him serious concerns about my status.  He ended by giving me some valuable advice and information about my credit, and the process with the national lender, and told me he'd be there if anything went wrong. Mark was absolutely right.  A month later, we were declined from the national lender. Mark took my call immediately and represented he was pretty confident he could get us covered.  The next morning, before 9 a.m., he called me and told me he had us approved unofficially, but that I could count on him.  Within a few more days, it was officially confirmed by his alternate lender.  He stood by us the entire time.  His team was super responsive and detailed.  And we ended up getting the mortgage at a very good rate. In a way, this review shortchanges Cohen Financial because I'm leaving out all of the specific times Mark and his team stepped in to get us what we wanted and needed.  Mark's energy, insight and "can get it done" capability is obvious from the first 5 minutes you speak with him.  He has connections with dozens of lenders and can get you deep and detailed information from them while you are on the phone with him.  It's a continuous display of extreme competence. "


"Thanks so much Mark! I really appreciate how smooth and easy you made this. Can always trust you to get it done! "



"Mark and his team are excellent. Our loan was complicated with several moving parts and Mark guided my wife and I through the process with patience and efficiency. His relationship with lenders is invaluable as it allows him to cut through the red tape and advocate for his clients. Mark was extremely attentive -- answering my many questions along the way. We have our dream house now. We're thrilled, and we could not have done this without Mark and his team."


"Mark knocked it out of the park as our mortgage broker when we bought our home in Calabasas. He got us the exact type of loan we wanted at below-market rates. He is very responsive to texts/calls (even late and on weekends) and he didn't hand us off to anyone. I would recommend Mark wholeheartedly and without reservation, and I plan to use him again when I refi down the road. "


"Sasan from Cohen Financial Group is a dream come true! He worked so hard to get me the best rates and executed in no time. All his terms were amazing from the beginning but at the end of it he over-promised and over delivered! Before I found Sasan I shopped around and no one even came close to him. He was always so helpful with getting me the documents I needed for preapprovals and walked me through everything. If you found this company especially Sasan consider yourself lucky! Thank you so much for everything Sasan, you're the best! "


"I had a great loan experience thru Cohen Financial. I had to find a new loan because the first lender that me and my wife were working with delayed our loan for more than a month and then unfairly denied us a loan due to a cash gift we got from my mother in law. We fired our original loan officer and when we found Seth Cohen, we were at the risk of having the seller cancel our purchase. Seth promised that he could get us a new loan in 2 weeks and I worked with our agent to get more time with the seller. Although I was hopeful, I was also realistic and I thought that in only 2 weeks it would not be possible. To my surprise escrow got the papers and the loan got funded exactly 2 weeks after we started the process. I think you can expect great service and a knowledgeable team. You should give them a try if you are looking for an honest, reliable and hard-working professional to handle your loan. Good luck! "


"Mark Cohen and his team are simply the best in LA! I had 4 loan experts on my deal initially working, and only Mark Cohen with his banking knowledge and relationships allowed me to get my deal through. Two of the other loan experts could not secure a loan and the third loan expert made a statement, which did not make sense. Mark knew exactly what kind of loan I qualify for , explained me the procedure precisely and his team work with me on what documents are needed. It is a fast past no nonsense environment, but if you listen and follow the steps the Cohen financial team will get you your loan. I would recommend them to everyone! "


"Great experience with all the team at Cohen Financial led by Mark. This was a very tough transaction and they moved mountains to get the loan approved fast and in difficult circumstances and at a good rate. Wouldn't hesitate to recommend them."


"Cohen Financial is one of the best, best, best companies in Southern California. Mark Cohen, Seth & the entire team are professionals that have helped many Angelinos to realize their dream of home ownership whether as a 1st time home buyers or existing homeowners that are trying to refinance and get a lower rate or are simply investors. Professional individuals appreciate all the hard work that Mark and his company do to get them the best terms available. People who are less educated may come to yelp and blame the sun and the moon for their shortcoming. Simply put you cannot get better service anywhere else. Mark has been one of the most hardworking individuals that I have ever met in my life. All the negative comments that I have read on this site are from individuals that probably do not understand the 1st thing about the financial industry or a financial transaction and they need to blame someone other than themselves for their shortcomings. Having worked myself in the financial industry for over 30 years, I strongly recommend Mark Cohen & Cohen Financial to anybody who is looking for the best to take care of their mortgage transaction needs."


"Great service! Fast, reliable, and helpful! I worked with Mark and Seth. Thanks for making the buying process a little easier. Highly recommended."


"If Mr. Cohen says he's going to do it, he does it. A team of wonderful people. Very client-oriented."


"Mark Cohen and his team are outstanding. They get you the best loan, get you through the process, give you good advice, and work tirelessly on your behalf to close the loan and help you buy the house you want. I had a great experience with Mark and highly recommend him and his team."


"I can't say enough about Mark and his team. Winstar Mortgage, Wells Fargo and others couldn't get done what Mark did. When they all just inputted data to a loan terminal and out cap a big "rejected", Mark worked with people at the Bank of California and personalized our application and we got the loan and home of our dreams. NOBODY else did it but Mark did!! I will forever be grateful. He said he would get it done and he did."


"Mark is a professional through and through. I think he closes more deals than many other brokers but is still available to discuss the details of each case upon request. That is very refreshing. His assistance and other colleagues are also very responsive. I have asked them to draft numerous pre approval letters given that the house buying process is so convoluted and it's difficult to close a deal. I have never had any negative experience despite my numerous requests. I worked with Mark and his team on several transactions now and he has been more than responsive to each and every one of my requests. Now obviously given how many files he has at one time, it's apparent that his time is limited by default but he is very effective and efficient in the way he deals with the questions that are brought to his attention. Mark and his team make sure to fully address the concerns of their clients. "


"Working with Mark Cohen and Cohen Financial Group was an absolute pleasure. We wanted a hands-on experience with someone knowledgeable and unbiased, and Mark Cohen delivered for us. Old fashion service! "


"There's those who get the loan done really well with no BS and there's those who merely sell us "really well" on their promises of low rates and fast approvals, but end up just delivering only BS. Mark & Cohen Financial get the job done really well. They deliver what you need. If they can't do the loan, they explain why. Great service!"


"Mark and his team were such saviors in this entire process! They helped me with every question, need, and helped ensure the process was smooth and successful. And, they got me an amazing deal. I will be coming back for their service when I purchase a future home! "


"Mark and his team were phenomenal at every turn in our mortgage process. They were prompt, responsive, and always available. 100% would recommend them to anyone looking to finance or refinance a mortgage."


"My husband and I were referred to Cohen Financial by our realtor. She said they could make things happen and she was so right. We bought our dream house right before Thanksgiving and we still had a very short escrow. They made it happen, everyone we dealt with at Cohen Financial was professional, patient and thorough and on top of their game. We are so pleased with our loan; we love our house and it is thanks to all the people who worked diligently on this purchase. Thank you to everyone at Cohen Financial for their hard work."


"Mark Cohen and his team were super helpful, knowledgeable, patient and made this process so easy for us. He is a champion in this field, old school as you can get and very cool as well. Heather Maxfield was our point person and she was fantastic as well. I can't thank her enough for all the emails, calls and follow ups she had to make every day on our behalf. Thanks again guys!!!"


"I wanted to thank you and your team for doing such a good job on the refinance of my home. This was the easiest, fastest, most transparent, and most caring loan process I've ever experienced. Truly remarkable team of experts you have at Cohen Financial. Keep up the good work!"


"I'm so glad that Cohen financial Group was recommended to me by a very respected business manager in Los Angeles. I needed to pay off some debts and they, very quickly and seamlessly and with great attentiveness, made this happen for me by securing a refi at a much better rate than I previously had, and also enabling me to take equity out of my home. In fact, given our present circumstances with COVID-19 and much of the economy shut down, Cohen financial saved my life!!! Thank you all!! I will highly recommend!! "


"Mark and his team were absolutely fabulous. They had great products and shepherded us through the process seamlessly in the beginning of a pandemic. We are so grateful to Mark and his Team."


"Mark Cohen, Sasan, and the rest of the team were absolutely fantastic to work with to secure our mortgage. They were beyond prompt and efficient, knowing that we were up against a contingency. Mark connected us with a lender that gave us an incredible rate. Without their help, we would not have been able to purchase a home. We highly recommend their service. "


"I used Mark Cohen Financial for my mortgage loan as a first-time home buyer and I would recommend them to anyone looking for a home loan! I was extremely impressed by Mark's office. They were very helpful, informative, efficient and communicative with me during this complex process. Mark was there to personally answer my questions, always making time to speak to me on the phone and answering all of my emails quickly. Mark and his colleagues were creative and smart with constructing my home loan so that it really was the best option for my husband and I. I was truly grateful for all they did for us and would use them in a heartbeat again in the future!"


"Mark Cohen and his team are really amazing, they did the impossible during COVID and made it look easy. No other lender would even consider my situation and Mark just performed like a rockstar I closed on my house no problem! they are quick with their customer service but that's cool with me because they really get the job done they are not messing around with false promises or wasting your time they just get it done the right way. I can't recommend them enough, good people and more if you are a small business owner. "


"Danny Nausha of Cohen Financial Group recently worked a miracle in refinancing my rental property. As a self-employed person, it was extremely difficult, and no other lender could do it. Danny and Mark were able to get me an incredible interest rate that I never dreamed possible. They were professional, communicative, and extremely knowledgeable during the entire process. I felt well cared for and valued as a client. I would highly recommend them for any type of loan because of their high level of expertise. Danny was available to answer questions and guide me through the process. Danny and Mark are just great people to work with. A+"


"Mark Cohen and his team are really amazing, they did the impossible during COVID and made it look easy. No other lender would even consider my situation and Mark just performed like a rockstar I closed on my house no problem! they are quick with their customer service but that's cool with me because they really get the job done they are not messing around with false promises or wasting your time they just get it done the right way. I can't recommend them enough, good people and more if you are a small business owner. "


"Thank you, Mark and Lora for all your hard work, I know there were some hoops to jump through to get this done but we're appreciative. We'll be in touch to refi in a couple of years!"


"Thank you so much for all your time and efforts shepherding this one through. There were a lot of obstacles but you had a plan B ready and made it happen. This deal only went through because of you!"


"I want to give a shout out to Mark Cohen. He is truly a superhero. Once again, he helped us close on a difficult deal that a lot of lenders would not have been able to."


"Danny Nausha of Cohen Financial Group recently worked a miracle in refinancing my rental property. As a self-employed person, it was extremely difficult, and no other lender could do it. Danny and Mark were able to get me an incredible interest rate that I never dreamed possible. They were professional, communicative, and extremely knowledgeable during the entire process. I felt well cared for and valued as a client. I would highly recommend them for any type of loan because of their high level of expertise. Danny was available to answer questions and guide me through the process. Danny and Mark are just great people to work with. A+"


"Just wanted to thank you very much for all your help in getting the loan. I know it was a tough one and I appreciate all the work you put it."


"Just wanted to place a strong recommendation for Mark Cohen. I had a very tricky HOA litigation situation that many lenders turned away that Mark was able to get done for us without any extensions needed!"


"This was a very difficult deal to pull off for my client, but Mark worked his magic, which was nothing short of a miracle. Thank you, Mark for your relentless dedication!"


"I got the house thanks to you! I appreciate your efforts. I know it wasn't easy. I know now why they call you the rainmaker! "


"Just wanted to say thank you again for all the time, effort and hard work you put in on helping me purchase a home. Thanks to Sashan, Sanskit and your whole team for the dedication in making this complex, international loan a success with navigating time zones and all the endless paper trails!!!"


"Thank you so much for your tireless efforts. Jason said you were the best and indeed you are. This deal was anything but easy in light of all the major obstacles we are all facing in these apocalyptic times."


"Thank you so much for making the seemingly impossible, possible. Appreciate everyone's persistence very much."


"I used Mark Cohen Financial for my mortgage loan as a first-time home buyer and I would recommend them to anyone looking for a home loan! I was extremely impressed by Mark's office. They were very helpful, informative, efficient and communicative with me during this complex process. Mark was there to personally answer my questions, always making time to speak to me on the phone and answering all of my emails quickly. Mark and his colleagues were creative and smart with constructing my home loan so that it really was the best option for my husband and I. I was truly grateful for all they did for us and would use them in a heartbeat again in the future!"


"Thank you everyone. Obviously, this is a huge step in our lives and you helped make an uncertain process certain. Truly professionals. We really appreciate it. "


"Every one of you have done such a wonderful job that I'm so grateful to you. I know I am speaking not just for myself here (I'm gonna get mushy just warning you) but having a home means so much. Being from the other side of the Atlantic and not having a base a base or roots has been all that I know and your work and dedication made it possible for that to change. I truly know that your professionalism has led to this being accepted. You have changed lives because of this and made dreams come true and for that I tip my hat to you all. Sending love and gratitude."


"I realize those of you who have utilized Mark Cohen of Cohen Financial know how terrific he is but I just wanted to share my recent experience from a new agent's perspective. My clients were first-time buyers and Mark was amazing as he held their hands throughout the transaction. He patiently explained each step of the lending process and truly made it a painless experience. Thankful for the recommendation by many of you and now I can do the same!"


"We're so excited to be home owners and, especially to call this one ours! Mark, thank you so much for making this happen and in the allotted time frame. We truly wouldn't be home owners without you!"


"Thank you to everyone who helped us through this!! For first-time buyers, the process can be scary and frustrating. We are happy Nanette referred us to you, Mark! Everyone had a hand in this and we are very appreciative!"


"Thanks for helping Ed with his refi, he is one of my best friends and also a client. "


"We just wanted to say thanks to you and your team for an easy refinance process during a difficult time."


"We just want to thank you again for our refinance! Saving us so much money only six months in, it is wonderful!"


"Thanks for making this refi successful and painless. We will of course refer you!"


"I wanted to thank you and your team for doing such a good job on the refinance of my home. This was the easiest, fastest, most transparent, and most caring loan process I've ever experienced. Truly remarkable team of experts you have at Cohen Financial. Keep up the good work!"


"Thank you so much to you and your incredible team for helping me refinance, and at the most incredibly fortuitous moment, take some money out, as my entire industry has shut down as I am sure you are aware. My world and the world of my family would be very, very tense and uncertain would it have not been for you and your wonderful team. Immense gratitude!!!"


"Thanks, guys, for making this loan happen so quickly."


"Thank you, guys, so much for the quick turnaround and saving the day and the house! Really appreciate it!"


"Thank you, Mark and especially for making it happen in such a tight timeline."


"Thank you for all your patience and understanding with challenges of such a short period for processing!"


"Thank you so much. Really appreciate all of it. Ecstatic that it all worked out, much less in this crazy fast timeline of 18 days!"


"When both agents and clients ask me whom I work with for residential lending, I consistently recommend you .Why? Because you consistently demonstrate the amazing qualities that have made our transactions successful: vigorous tenacity to get the job done, fearlessness to meet the most challenging situations, and a forthrightness in quickly determining what's possible for the applicant up front. In addition, your ability to tap into a panoply of financial programs makes your services available for a variety of buyers. Thanks so much. I look forward to another thirty years of working together."



"Thank you and congratulations for closing yet another challenging deal! Our bid was chosen over multiple all-cash offers. You are my first recommendation to clients and their representatives, many of whom I'm not surprised to learn have worked with you over the years–a loyal following based on years of great personal attention and service, regardless of the size or complexity of the transaction. You provide the most important ingredient to an agent: confidence. I look forward to closing our next deal togetherin a few weeks!"



"Thank you so much for again doing a sensational job in placing a very difficult loan and helping close a huge deal for me last week! You have come through for me all year! Your tenacity and complete understanding of the process has made me look good over and over! Many thanks again!"



"In today's challenging financial market, I am proud to recommend Mark Cohen at Cohen Financial. He is hardworking, committed, knowledgeable and has been an excellent asset in closing complicated deals in the last two decades. Invest in your future with Mark."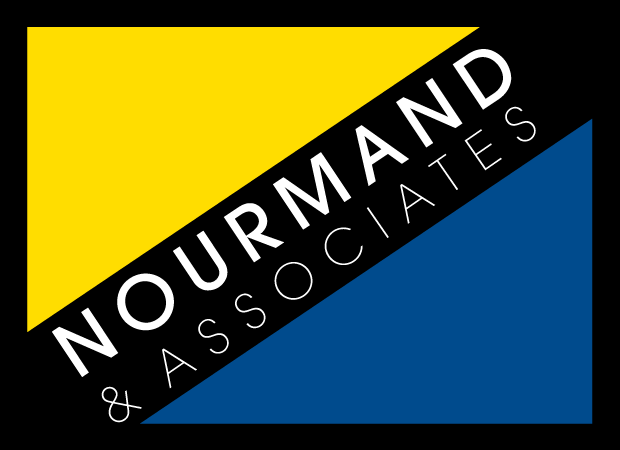 "Mark Cohen and his team have come through for me on the most difficult deals time and time again. Mark has the ability to get mortgages financed when no other broker can. He is an invaluable resource to my business, especially in this lending-challenged environment."



"I would like to give my total support and endorsement for the Cohen Financial Group. My first Sale as a licensed California Realtor was back in 1987, 25 years ago. I represented the Seller and was very nervous about my first transaction. I was very fortunate that the Buyers were refereed to Mark Cohen as their Mortgage Broker. From that moment on I set a very high standard for Mortgage Brokers and Lenders! I thought ALL Brokers would be on time, honest about the credit worthiness and qualifications of their borrowers and get the job DONE if they said they could! Well, I have learned a lot in those 25 years, and have worked with many Agents, Brokers and Lenders. There is only ONE Mortgage Broker I have recommended time after time and only ONE that I know I can trust %100 when he says he can get the loan done. Thank you, Mark, and the whole team at Cohen Financial for years of getting the job done for me and my clients AND doing it with competence, speed, good humor and honesty."



"I realize those of you who have utilized Mark Cohen of Cohen Financial know how terrific he is but I just wanted to share my recent experience from a new agent's perspective. My clients were first-time buyers and Mark was amazing as he held their hands throughout the transaction. He patiently explained each step of the lending process and truly made it a painless experience. Thankful for the recommendation by many of you and now I can do the same!"



"I have worked with Mark Cohen for my entire real estate career, and chose him to be the mortgage broker for my family's purchases, all of which proceeded smoothly. During my 7 ½ years as the manager of Nourmand and Associates, Cohen Financial Group has provided great service to our company, completing transactions that I believe no one else could do. He is tireless and always available to answer questions. Mark is always at the top of my list to recommend to my agents."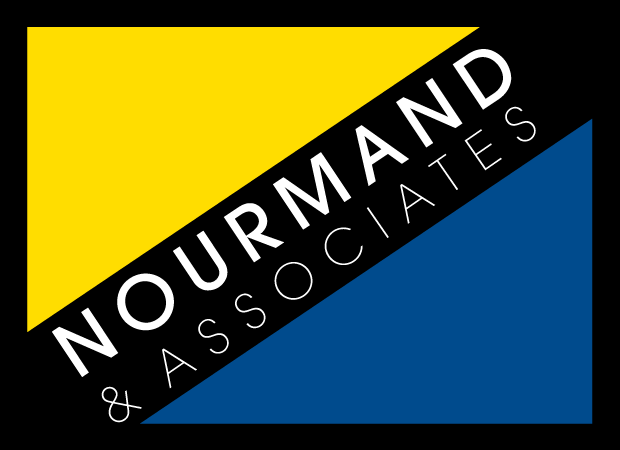 "Just wanted to place a strong recommendation for Mark Cohen. I had a very tricky HOA litigation situation that many lenders turned away that Mark was able to get done for us without any extensions needed!"



"Thank you all! Great teamwork once again!"



"Thanks for your prompt response and all your hard work. I have been selling real estate for 32 years and believe me, I truly understand the hoops you jumped through to make this happen even with a holiday mixed in. You are the best !!!"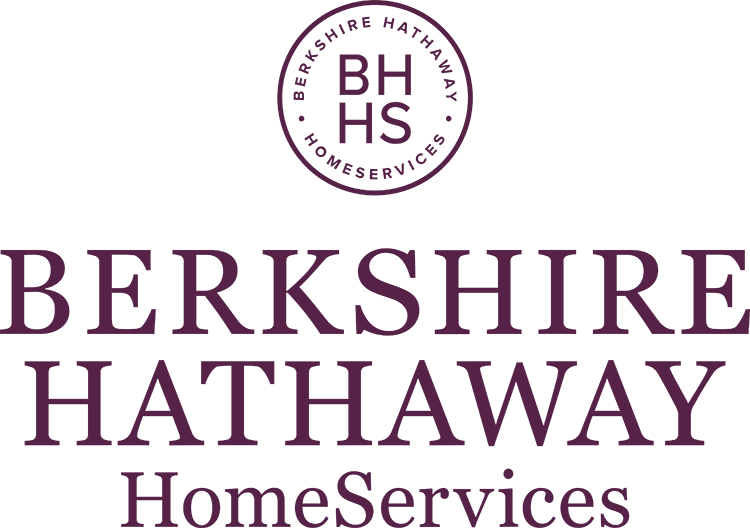 "Excellent service as always. I appreciate your professionalism!"



"Thank you again Mark for getting it all done quickly, professionally and always available for a call! Rory and I appreciate the way you work and will definitely remember you for future clients."



"This was a very difficult deal to pull off for my client, but Mark worked his magic, which was nothing short of a miracle. Thank you, Mark for your relentless dedication!"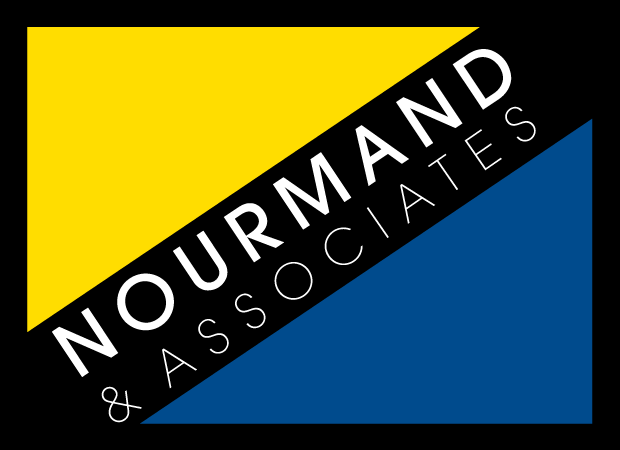 "I want to give a shout out to Mark Cohen. He is truly a superhero. Once again, he helped us close on a difficult deal that a lot of lenders would not have been able to."



"Mark and his team are excellent. Our loan was complicated with several moving parts and Mark guided my wife and I through the process with patience and efficiency. His relationship with lenders is invaluable as it allows him to cut through the red tape and advocate for his clients. Mark was extremely attentive -- answering my many questions along the way. We have our dream house now. We're thrilled, and we could not have done this without Mark and his team."


"Mark Cohen and his team are really amazing, they did the impossible during COVID and made it look easy. No other lender would even consider my situation and Mark just performed like a rockstar I closed on my house no problem! they are quick with their customer service but that's cool with me because they really get the job done they are not messing around with false promises or wasting your time they just get it done the right way. I can't recommend them enough, good people and more if you are a small business owner. "


"Thank you, Mark and Lora for all your hard work, I know there were some hoops to jump through to get this done but we're appreciative. We'll be in touch to refi in a couple of years!"


"Thank you so much for all your time and efforts shepherding this one through. There were a lot of obstacles but you had a plan B ready and made it happen. This deal only went through because of you!"


"I want to give a shout out to Mark Cohen. He is truly a superhero. Once again, he helped us close on a difficult deal that a lot of lenders would not have been able to."


"Danny Nausha of Cohen Financial Group recently worked a miracle in refinancing my rental property. As a self-employed person, it was extremely difficult, and no other lender could do it. Danny and Mark were able to get me an incredible interest rate that I never dreamed possible. They were professional, communicative, and extremely knowledgeable during the entire process. I felt well cared for and valued as a client. I would highly recommend them for any type of loan because of their high level of expertise. Danny was available to answer questions and guide me through the process. Danny and Mark are just great people to work with. A+"


"Just wanted to thank you very much for all your help in getting the loan. I know it was a tough one and I appreciate all the work you put it."


"Just wanted to place a strong recommendation for Mark Cohen. I had a very tricky HOA litigation situation that many lenders turned away that Mark was able to get done for us without any extensions needed!"


"This was a very difficult deal to pull off for my client, but Mark worked his magic, which was nothing short of a miracle. Thank you, Mark for your relentless dedication!"


"I got the house thanks to you! I appreciate your efforts. I know it wasn't easy. I know now why they call you the rainmaker! "


"Just wanted to say thank you again for all the time, effort and hard work you put in on helping me purchase a home. Thanks to Sashan, Sanskit and your whole team for the dedication in making this complex, international loan a success with navigating time zones and all the endless paper trails!!!"


"Thank you so much for your tireless efforts. Jason said you were the best and indeed you are. This deal was anything but easy in light of all the major obstacles we are all facing in these apocalyptic times."


"Thank you so much for making the seemingly impossible, possible. Appreciate everyone's persistence very much."


"Thank you so much Cohen Financial Group for helping us with the process of purchasing our first home! We could not have done this without you Mark, and we are endlessly grateful for your hard work, expertise, and the efficiency of every member on your team. You are definitely a one-of-a-kind broker who makes the impossible possible, as you did, to get us approved for a loan and put a huge smile on our faces. People like you are hard to find these days. Not only your are amazing at what you do, but you do it with class and kindness. Hopefully we will meet again in the future for more business, and if any of our friends or family are ever in need of an excellent broker, we will be sure to send them your way. Thank you again Mark Cohen & Cohen Financial Group!"


"Mark and his team made our loan experience for buying our first home seamless and stress free. Aside from providing us with a great rate, Mark and his team made sure we were taken care of every step of the way. They were all quick with responses and patient with the numerous questions I had. I can't thank you all enough!"


"I used Mark Cohen Financial for my mortgage loan as a first-time home buyer and I would recommend them to anyone looking for a home loan! I was extremely impressed by Mark's office. They were very helpful, informative, efficient and communicative with me during this complex process. Mark was there to personally answer my questions, always making time to speak to me on the phone and answering all of my emails quickly. Mark and his colleagues were creative and smart with constructing my home loan so that it really was the best option for my husband and I. I was truly grateful for all they did for us and would use them in a heartbeat again in the future!"


"Thank you everyone. Obviously, this is a huge step in our lives and you helped make an uncertain process certain. Truly professionals. We really appreciate it. "


"Every one of you have done such a wonderful job that I'm so grateful to you. I know I am speaking not just for myself here (I'm gonna get mushy just warning you) but having a home means so much. Being from the other side of the Atlantic and not having a base a base or roots has been all that I know and your work and dedication made it possible for that to change. I truly know that your professionalism has led to this being accepted. You have changed lives because of this and made dreams come true and for that I tip my hat to you all. Sending love and gratitude."


"I realize those of you who have utilized Mark Cohen of Cohen Financial know how terrific he is but I just wanted to share my recent experience from a new agent's perspective. My clients were first-time buyers and Mark was amazing as he held their hands throughout the transaction. He patiently explained each step of the lending process and truly made it a painless experience. Thankful for the recommendation by many of you and now I can do the same!"


"We're so excited to be home owners and, especially to call this one ours! Mark, thank you so much for making this happen and in the allotted time frame. We truly wouldn't be home owners without you!"


"Thank you to everyone who helped us through this!! For first-time buyers, the process can be scary and frustrating. We are happy Nanette referred us to you, Mark! Everyone had a hand in this and we are very appreciative!"


"Mark and his team were awesome to work with through our loan process. They diligently, creatively, and quickly worked on our application, communicating with us throughout on a very professional level. They advised us on every step and made the necessary deadlines. We highly recommend Mark and expect to do more business together in the future."


"Mark Cohen did an excellent job. He was attentive, aways available and fast! His team were incredible and everything went off quickly, on time without a hitch. He also got us the interest rate promised!"


"I worked with Mark and Lora- what an amazing experience! My previous mortgage was through BOA and it was a painful experience (same efficiency as the DMV). However, Mark and Lora were extremely efficient to a point that it only took several days! I couldn't believe it. In some places, getting pre-approval can take longer :) Very responsive to all questions and very patient, explaining things in a simple way"


"Mark and his team are amazing at what they do. We were always in good hands and well advised. We purchased a home and escrow went smooth. Look forward to working with them again. I would for sure send any of my friends or family to Cohen Financial Group!"


"Mark and his team have helped my husband and I on three loans, most recently this month as we purchased our "forever" home for our family! I cannot say enough good things about Mark/Cohen Financial. They follow through and do what they say they'll do. Direct and clear communication. Extremely easy to work with and, importantly, make sure you close on your loan. We've been through the experience of having big banks strong us along promising to get it done (after requesting a nauseating amount of information) just to fall through or significantly change terms at the finish line (exactly what happened to us recently). Mark picks up the pieces and moves quickly to save deals and put together a very fair and competitive package at the same time. I'd absolutely recommend Mark to anyone looking to secure financing on a property and know you're getting the best of the best in the business!!"


" Cohen Financial Group is simply fantastic.  I was literally in danger of losing my dream home when Mark Cohen and his team jumped in to save the day. They were very professional, super responsive, and knowledgeable about all aspects of the loan approval process.  I cannot speak highly enough of this team.  Thanks to their streamlined process, expertise, and compassion they made sure I was approved in a timely manner.  I would use them again in a heartbeat. "


"Thanks, guys, for making this loan happen so quickly."


"Thank you, guys, so much for the quick turnaround and saving the day and the house! Really appreciate it!"


"Thank you, Mark and especially for making it happen in such a tight timeline."


"Thank you for all your patience and understanding with challenges of such a short period for processing!"


"Thank you so much. Really appreciate all of it. Ecstatic that it all worked out, much less in this crazy fast timeline of 18 days!"
Real Estate Professionals


"Thanks so much Mark! I really appreciate how smooth and easy you made this. Can always trust you to get it done! "



"When both agents and clients ask me whom I work with for residential lending, I consistently recommend you .Why? Because you consistently demonstrate the amazing qualities that have made our transactions successful: vigorous tenacity to get the job done, fearlessness to meet the most challenging situations, and a forthrightness in quickly determining what's possible for the applicant up front. In addition, your ability to tap into a panoply of financial programs makes your services available for a variety of buyers. Thanks so much. I look forward to another thirty years of working together."



"Thank you and congratulations for closing yet another challenging deal! Our bid was chosen over multiple all-cash offers. You are my first recommendation to clients and their representatives, many of whom I'm not surprised to learn have worked with you over the years–a loyal following based on years of great personal attention and service, regardless of the size or complexity of the transaction. You provide the most important ingredient to an agent: confidence. I look forward to closing our next deal togetherin a few weeks!"



"Thank you so much for again doing a sensational job in placing a very difficult loan and helping close a huge deal for me last week! You have come through for me all year! Your tenacity and complete understanding of the process has made me look good over and over! Many thanks again!"



"In today's challenging financial market, I am proud to recommend Mark Cohen at Cohen Financial. He is hardworking, committed, knowledgeable and has been an excellent asset in closing complicated deals in the last two decades. Invest in your future with Mark."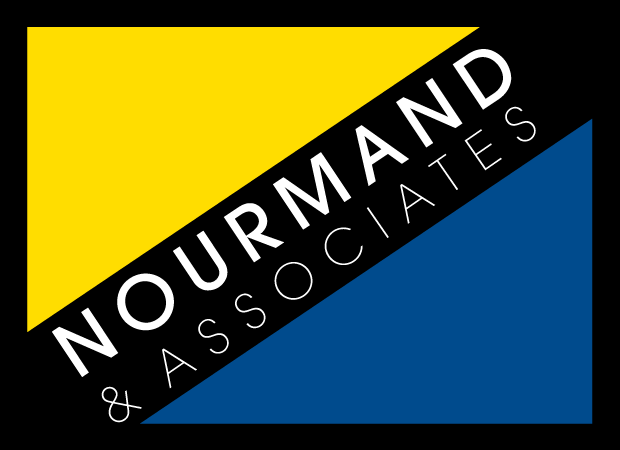 "Mark Cohen and his team have come through for me on the most difficult deals time and time again. Mark has the ability to get mortgages financed when no other broker can. He is an invaluable resource to my business, especially in this lending-challenged environment."



"I would like to give my total support and endorsement for the Cohen Financial Group. My first Sale as a licensed California Realtor was back in 1987, 25 years ago. I represented the Seller and was very nervous about my first transaction. I was very fortunate that the Buyers were refereed to Mark Cohen as their Mortgage Broker. From that moment on I set a very high standard for Mortgage Brokers and Lenders! I thought ALL Brokers would be on time, honest about the credit worthiness and qualifications of their borrowers and get the job DONE if they said they could! Well, I have learned a lot in those 25 years, and have worked with many Agents, Brokers and Lenders. There is only ONE Mortgage Broker I have recommended time after time and only ONE that I know I can trust %100 when he says he can get the loan done. Thank you, Mark, and the whole team at Cohen Financial for years of getting the job done for me and my clients AND doing it with competence, speed, good humor and honesty."



"I realize those of you who have utilized Mark Cohen of Cohen Financial know how terrific he is but I just wanted to share my recent experience from a new agent's perspective. My clients were first-time buyers and Mark was amazing as he held their hands throughout the transaction. He patiently explained each step of the lending process and truly made it a painless experience. Thankful for the recommendation by many of you and now I can do the same!"



"I have worked with Mark Cohen for my entire real estate career, and chose him to be the mortgage broker for my family's purchases, all of which proceeded smoothly. During my 7 ½ years as the manager of Nourmand and Associates, Cohen Financial Group has provided great service to our company, completing transactions that I believe no one else could do. He is tireless and always available to answer questions. Mark is always at the top of my list to recommend to my agents."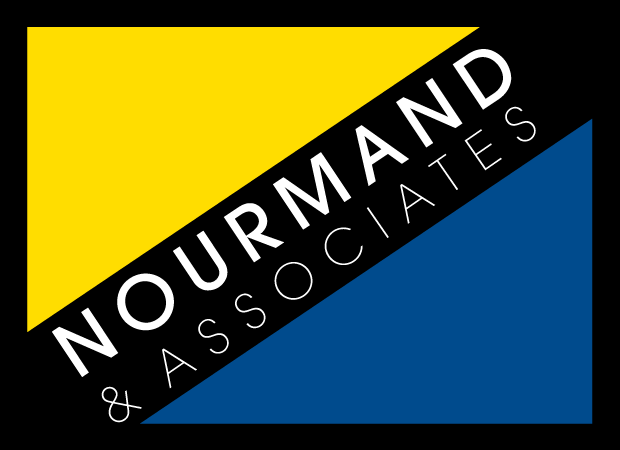 "Just wanted to place a strong recommendation for Mark Cohen. I had a very tricky HOA litigation situation that many lenders turned away that Mark was able to get done for us without any extensions needed!"



"Thank you all! Great teamwork once again!"



"Thanks for your prompt response and all your hard work. I have been selling real estate for 32 years and believe me, I truly understand the hoops you jumped through to make this happen even with a holiday mixed in. You are the best !!!"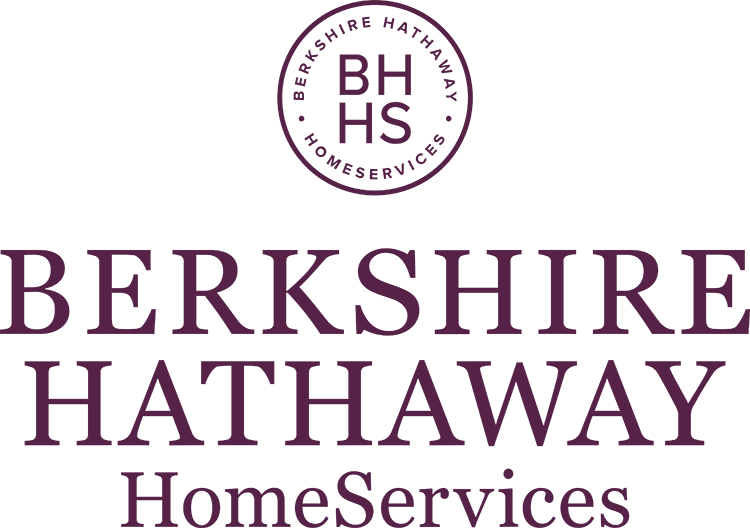 "Excellent service as always. I appreciate your professionalism!"



"Thank you again Mark for getting it all done quickly, professionally and always available for a call! Rory and I appreciate the way you work and will definitely remember you for future clients."



"This was a very difficult deal to pull off for my client, but Mark worked his magic, which was nothing short of a miracle. Thank you, Mark for your relentless dedication!"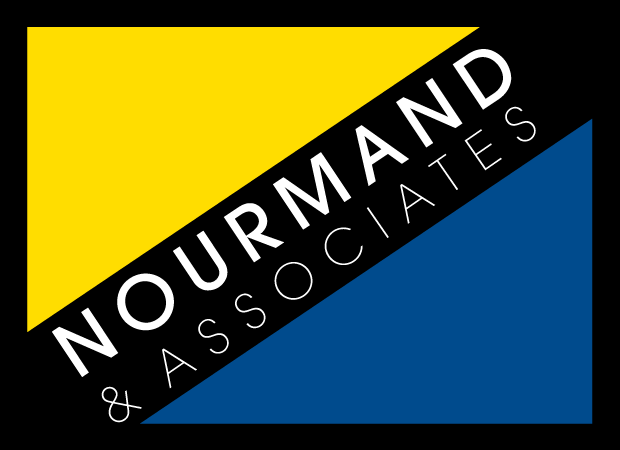 "I want to give a shout out to Mark Cohen. He is truly a superhero. Once again, he helped us close on a difficult deal that a lot of lenders would not have been able to."



"You helped myself, wife, and kids stay in this house we love. Without your help we wouldn't have been able to, so again thank you. "


"Thanks for helping Ed with his refi, he is one of my best friends and also a client. "


"We just wanted to say thanks to you and your team for an easy refinance process during a difficult time."


"We just want to thank you again for our refinance! Saving us so much money only six months in, it is wonderful!"


"Thanks for making this refi successful and painless. We will of course refer you!"


"I wanted to thank you and your team for doing such a good job on the refinance of my home. This was the easiest, fastest, most transparent, and most caring loan process I've ever experienced. Truly remarkable team of experts you have at Cohen Financial. Keep up the good work!"


"Thank you so much to you and your incredible team for helping me refinance, and at the most incredibly fortuitous moment, take some money out, as my entire industry has shut down as I am sure you are aware. My world and the world of my family would be very, very tense and uncertain would it have not been for you and your wonderful team. Immense gratitude!!!"


"Sasan was wonderful every step of the way! He made this sometimes daunting process feel effortless. Every question we had, he answered in a timely manner and always had multiple choices for us. We can't wait to work with Sasan again! No one compares. We appreciate the extreme care and we LOVE our new house!"


" Cohen Financial Group is simply fantastic.  I was literally in danger of losing my dream home when Mark Cohen and his team jumped in to save the day. They were very professional, super responsive, and knowledgeable about all aspects of the loan approval process.  I cannot speak highly enough of this team.  Thanks to their streamlined process, expertise, and compassion they made sure I was approved in a timely manner.  I would use them again in a heartbeat. "


" Mark and Cohen Financial saved us after we were declined for a mortgage from a national lender. Mark was strongly recommended to me by a friend after I had already committed to the national lender.  Mark nonetheless took my call, despite the fact I was simply seeking assurance I was going to approved. He asked a number of quick and pointed questions, had me upload some data, and within a matter of 15 minutes he determined I was probably going to be declined despite the lender telling me otherwise.  He told me that he hoped he was wrong, but that his knowledge of the lender gave him serious concerns about my status.  He ended by giving me some valuable advice and information about my credit, and the process with the national lender, and told me he'd be there if anything went wrong. Mark was absolutely right.  A month later, we were declined from the national lender. Mark took my call immediately and represented he was pretty confident he could get us covered.  The next morning, before 9 a.m., he called me and told me he had us approved unofficially, but that I could count on him.  Within a few more days, it was officially confirmed by his alternate lender.  He stood by us the entire time.  His team was super responsive and detailed.  And we ended up getting the mortgage at a very good rate. In a way, this review shortchanges Cohen Financial because I'm leaving out all of the specific times Mark and his team stepped in to get us what we wanted and needed.  Mark's energy, insight and "can get it done" capability is obvious from the first 5 minutes you speak with him.  He has connections with dozens of lenders and can get you deep and detailed information from them while you are on the phone with him.  It's a continuous display of extreme competence. "


"Mark knocked it out of the park as our mortgage broker when we bought our home in Calabasas. He got us the exact type of loan we wanted at below-market rates. He is very responsive to texts/calls (even late and on weekends) and he didn't hand us off to anyone. I would recommend Mark wholeheartedly and without reservation, and I plan to use him again when I refi down the road. "


"Sasan from Cohen Financial Group is a dream come true! He worked so hard to get me the best rates and executed in no time. All his terms were amazing from the beginning but at the end of it he over-promised and over delivered! Before I found Sasan I shopped around and no one even came close to him. He was always so helpful with getting me the documents I needed for preapprovals and walked me through everything. If you found this company especially Sasan consider yourself lucky! Thank you so much for everything Sasan, you're the best! "


"I had a great loan experience thru Cohen Financial. I had to find a new loan because the first lender that me and my wife were working with delayed our loan for more than a month and then unfairly denied us a loan due to a cash gift we got from my mother in law. We fired our original loan officer and when we found Seth Cohen, we were at the risk of having the seller cancel our purchase. Seth promised that he could get us a new loan in 2 weeks and I worked with our agent to get more time with the seller. Although I was hopeful, I was also realistic and I thought that in only 2 weeks it would not be possible. To my surprise escrow got the papers and the loan got funded exactly 2 weeks after we started the process. I think you can expect great service and a knowledgeable team. You should give them a try if you are looking for an honest, reliable and hard-working professional to handle your loan. Good luck! "


"Mark Cohen and his team are simply the best in LA! I had 4 loan experts on my deal initially working, and only Mark Cohen with his banking knowledge and relationships allowed me to get my deal through. Two of the other loan experts could not secure a loan and the third loan expert made a statement, which did not make sense. Mark knew exactly what kind of loan I qualify for , explained me the procedure precisely and his team work with me on what documents are needed. It is a fast past no nonsense environment, but if you listen and follow the steps the Cohen financial team will get you your loan. I would recommend them to everyone! "


"Great experience with all the team at Cohen Financial led by Mark. This was a very tough transaction and they moved mountains to get the loan approved fast and in difficult circumstances and at a good rate. Wouldn't hesitate to recommend them."


"Cohen Financial is one of the best, best, best companies in Southern California. Mark Cohen, Seth & the entire team are professionals that have helped many Angelinos to realize their dream of home ownership whether as a 1st time home buyers or existing homeowners that are trying to refinance and get a lower rate or are simply investors. Professional individuals appreciate all the hard work that Mark and his company do to get them the best terms available. People who are less educated may come to yelp and blame the sun and the moon for their shortcoming. Simply put you cannot get better service anywhere else. Mark has been one of the most hardworking individuals that I have ever met in my life. All the negative comments that I have read on this site are from individuals that probably do not understand the 1st thing about the financial industry or a financial transaction and they need to blame someone other than themselves for their shortcomings. Having worked myself in the financial industry for over 30 years, I strongly recommend Mark Cohen & Cohen Financial to anybody who is looking for the best to take care of their mortgage transaction needs."


"Great service! Fast, reliable, and helpful! I worked with Mark and Seth. Thanks for making the buying process a little easier. Highly recommended."


"If Mr. Cohen says he's going to do it, he does it. A team of wonderful people. Very client-oriented."


"Mark Cohen and his team are outstanding. They get you the best loan, get you through the process, give you good advice, and work tirelessly on your behalf to close the loan and help you buy the house you want. I had a great experience with Mark and highly recommend him and his team."


"Mark is a professional through and through. I think he closes more deals than many other brokers but is still available to discuss the details of each case upon request. That is very refreshing. His assistance and other colleagues are also very responsive. I have asked them to draft numerous pre approval letters given that the house buying process is so convoluted and it's difficult to close a deal. I have never had any negative experience despite my numerous requests. I worked with Mark and his team on several transactions now and he has been more than responsive to each and every one of my requests. Now obviously given how many files he has at one time, it's apparent that his time is limited by default but he is very effective and efficient in the way he deals with the questions that are brought to his attention. Mark and his team make sure to fully address the concerns of their clients. "


"Working with Mark Cohen and Cohen Financial Group was an absolute pleasure. We wanted a hands-on experience with someone knowledgeable and unbiased, and Mark Cohen delivered for us. Old fashion service! "


"There's those who get the loan done really well with no BS and there's those who merely sell us "really well" on their promises of low rates and fast approvals, but end up just delivering only BS. Mark & Cohen Financial get the job done really well. They deliver what you need. If they can't do the loan, they explain why. Great service!"


"Mark and his team were such saviors in this entire process! They helped me with every question, need, and helped ensure the process was smooth and successful. And, they got me an amazing deal. I will be coming back for their service when I purchase a future home! "


"Mark and his team were phenomenal at every turn in our mortgage process. They were prompt, responsive, and always available. 100% would recommend them to anyone looking to finance or refinance a mortgage."


"My husband and I were referred to Cohen Financial by our realtor. She said they could make things happen and she was so right. We bought our dream house right before Thanksgiving and we still had a very short escrow. They made it happen, everyone we dealt with at Cohen Financial was professional, patient and thorough and on top of their game. We are so pleased with our loan; we love our house and it is thanks to all the people who worked diligently on this purchase. Thank you to everyone at Cohen Financial for their hard work."


"Mark Cohen and his team were super helpful, knowledgeable, patient and made this process so easy for us. He is a champion in this field, old school as you can get and very cool as well. Heather Maxfield was our point person and she was fantastic as well. I can't thank her enough for all the emails, calls and follow ups she had to make every day on our behalf. Thanks again guys!!!"


"I wanted to thank you and your team for doing such a good job on the refinance of my home. This was the easiest, fastest, most transparent, and most caring loan process I've ever experienced. Truly remarkable team of experts you have at Cohen Financial. Keep up the good work!"


"I'm so glad that Cohen financial Group was recommended to me by a very respected business manager in Los Angeles. I needed to pay off some debts and they, very quickly and seamlessly and with great attentiveness, made this happen for me by securing a refi at a much better rate than I previously had, and also enabling me to take equity out of my home. In fact, given our present circumstances with COVID-19 and much of the economy shut down, Cohen financial saved my life!!! Thank you all!! I will highly recommend!! "


"Mark and his team were absolutely fabulous. They had great products and shepherded us through the process seamlessly in the beginning of a pandemic. We are so grateful to Mark and his Team."


"Mark Cohen, Sasan, and the rest of the team were absolutely fantastic to work with to secure our mortgage. They were beyond prompt and efficient, knowing that we were up against a contingency. Mark connected us with a lender that gave us an incredible rate. Without their help, we would not have been able to purchase a home. We highly recommend their service. "


"I used Mark Cohen Financial for my mortgage loan as a first-time home buyer and I would recommend them to anyone looking for a home loan! I was extremely impressed by Mark's office. They were very helpful, informative, efficient and communicative with me during this complex process. Mark was there to personally answer my questions, always making time to speak to me on the phone and answering all of my emails quickly. Mark and his colleagues were creative and smart with constructing my home loan so that it really was the best option for my husband and I. I was truly grateful for all they did for us and would use them in a heartbeat again in the future!"


"Mark Cohen and his team are really amazing, they did the impossible during COVID and made it look easy. No other lender would even consider my situation and Mark just performed like a rockstar I closed on my house no problem! they are quick with their customer service but that's cool with me because they really get the job done they are not messing around with false promises or wasting your time they just get it done the right way. I can't recommend them enough, good people and more if you are a small business owner. "


"Danny Nausha of Cohen Financial Group recently worked a miracle in refinancing my rental property. As a self-employed person, it was extremely difficult, and no other lender could do it. Danny and Mark were able to get me an incredible interest rate that I never dreamed possible. They were professional, communicative, and extremely knowledgeable during the entire process. I felt well cared for and valued as a client. I would highly recommend them for any type of loan because of their high level of expertise. Danny was available to answer questions and guide me through the process. Danny and Mark are just great people to work with. A+"
Skip to content