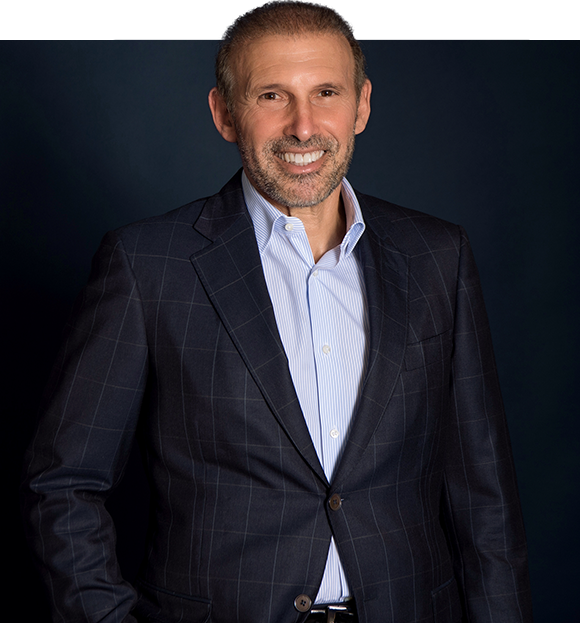 Ceo and Founder
Mark Cohen
Mark Cohen is the #1 mortgage broker in the U.S. and the #1 Non-QM originator in the U.S., according to The Scotsman Guide, the leading benchmark for ranking in the mortgage industry. During his career, Mark has originated over 25,500 loans totaling more than 15.75 billion dollars in volume. Mark also has the distinction of being the only mortgage broker in the U.S. to average over 1 billion dollars in loan volume on an annual basis for the past ten years. His success is rooted in a personal drive to put great deals together for his clients, along with an unstoppable work ethic and reputation as a trusted advisor to clients, business managers, and real estate professionals.
Passion for the Business and his Customers
Mark has a strong passion for real estate, finance, and the art of putting a deal together.
Based in Beverly Hills since 1986, Mark Cohen is renowned in Los Angeles for getting deals done no one else can. His mantra – whatever it takes, is one of the reasons over 70% of his business is repeat clientele. Mark reveals, "I am naturally competitive and driven to succeed – qualities I direct to my client's court to help them get the best loan terms possible."
Mission and Leadership
As the Founder and CEO of Cohen Financial Group, Mark leads his team with a mission to provide exceptional customer service and best-in-class loan solutions for home and commercial purchases, refinancing, home equity, and construction loans. While Mark is recognized as a loan dealmaker at the highest end of the LA luxury real estate market, he lends his expertise to all real estate home buyers and property owners. "We work with a diverse client base throughout Los Angeles and Orange County. I look at every customer as an opportunity to build a lifelong relationship. The amount of a loan is inconsequential," states Mark.
In tough economic times, Mark is a hero. He has rescued thousands of panicked home buyers left stranded by struggling lenders who could not perform. His ability to tap into long-standing relationships with banks and investors affords him the capacity to reliably close loans even when the economy is on volatile ground.
Education
Mark is a graduate of USC Marshall School of Business with a Bachelor of Science degree in business. He also holds an MBA and a JD degree.
Personal Life
Mark, a lifelong Angeleno, got his start in the mortgage business by partnering with his mother, Gloria Shulman. Gloria broke industry barriers by becoming the first female mortgage broker in Los Angeles.
Devoted to his family and community, Mark, his wife Laurie, and their three children support many organizations, including the Jewish National Fund, Jewish Big Brothers Big Sisters, United Jewish Federation, STANDWITHUS, AND AIPAC.
An avid sports fan and active athlete, Mark maintains focus and personal strength through a consistent running regime.
Press
Media outlets and industry professional organizations often seek Mark's expertise as a business leader and for his knowledge of mortgage lending trends. He is frequently quoted in highly-regarded news outlets, including The Wall Street Journal, The Los Angeles Times, Los Angeles Business Journal, and National Mortgage News.
Mark's clients rave about his knowledge and professionalism – see our reviews to learn more.