The new year has begun with no lack of events that have jarred all of us. Despite the negative news that has plagued the first week of 2021, I remain optimistic there is light ahead.
Here are three industry trends I believe, are worth noting this month.
Inauguration Effect On Mortgage Rates
Lenders and regulators are not oblivious to the positive role the U.S. housing market has played during the pandemic and will be in no rush to drastically increase rates in 2021. That said, I think we will see modest rate increases (especially if inflation becomes an issue) across all loan products this year, so if you have been sitting on the sidelines waiting for the bottom, now might be the time to jump off the fence.
This graph is an excellent visual that captures the rate decline in 2020. I doubt we will see the same downward trend in 2021.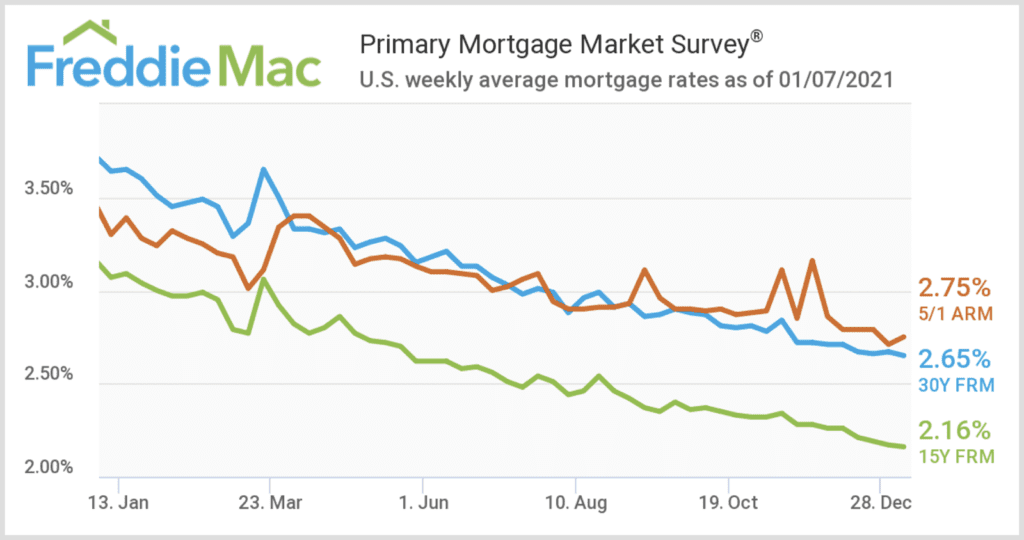 NON-QM Loan Pricing Back To Pre-Covid Levels
NON-QM loans are structured for individuals who are self-employed or live on passive income. When Covid hit, lenders stopped funding NON-QM loans in response to the Cares Act, thinking that the weight of mortgages in forbearance would require banks to increase reserves to cover unpaid loans. According to Freddie Mac, fixed-rate mortgage forbearance levels had decreased to 5.6% from a high of 8% in May 2020. At the same time, demand remains high for NON-QM's, mainly in a city like LA, whose economic base is rooted in entertainment, real estate, and the gig economy. Lenders recognize the opportunity and have gradually gotten back in the game. At first, pricing and restrictive qualifying criteria made the loans tough to get, but now I find pricing has come down to pre-COVID levels. However, several lenders still have some overly stringent rules to qualify applicants. When it comes to Non-QM's, it helps to work with a broker who can price multiple lenders. I have been doing NON-QMs before they became mainstream and had the resources in LA to get aggressive pricing and loan terms.
Changes May Be Coming To The Appraisal Process
On December 28th, 2020, The FHFA (Federal Housing Authority, which governs Freddie and Fannie) issued an RFI (Request for Information) on appraisal policies. With everything else going on, this move hasn't seen a lot of airplay in general industry news, but I'll be curious to see what comes of it in 2021. In their press release, Director Mark Calabria states. "The comments we receive (from the RFI) will inform how we will modernize appraisals to improve both loan quality and the origination process."
---
Mark Cohen
CEO & Founder, Cohen Financial Group